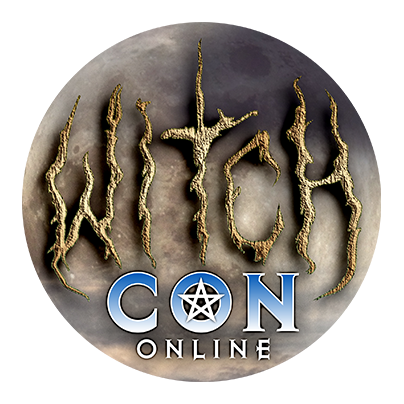 Bring the Magic to You!
March 3 to 5, 2023, join the world's largest livestream magical conference, featuring nearly 100 Witches and Conjurers on live video from across the globe! Watch classes live and then rewatch on-demand as often as you like!
Food for the Gods: Sacred Offerings and Scents for Specific Deities
Sunday, March 5

at

12:15 pm

in The Sun Solarium

Those of us who have been on the Pagan path for a while may eventually find ourselves "chosen" by a particular God or Goddess. I have met American Krishna devotees, Spanish Wiccans, and Japanese Druids, as well as cross-cultural devotees from many other nations, and I have found that our Pagan deities have large enough Spirits to encompass and welcome practitioners of all nationalities. This talk will cover specific deities from different traditions and give examples of food items and other offerings that are appropriate to honor them.

As we set up our altars to honor the deities that have chosen us, it is polite and respectful to give them the foods, herbs, scents, and other offerings they actually desire. Here are just a few of the deities that will be covered; Abellio, Afallach, Ahti, Áine, Airmid, Ajé Shaluga, Akka, Akuna, Amalur, Amaterasu Ōmikami, Amun Ra, Anath, Angus Óg, Annikki, Anubis, Apophis, Aphrodite, Apollo, Daghda, Danu, Demeter, Diana, Diancecht, Eostre, Erebus, Ereshkigal, Eris Discordia, Eriu, Esu, Eurynome, Faunus, Fenrir, Fenris, Flidais Foltchaín, Flora, Fortuna, Freya, Freyr, Frigg… and as many as I can cover in one hour and fifteen minutes. Learn to craft rituals that will be pleasing to the Gods you love!

Ellen Evert Hopman is the author of a number of magical herbals including "The Sacred Herbs of Spring – Magical, Healing and Edible Plants to Celebrate Beltaine", "The Sacred Herbs of Samhain – Plants to Contact the Spirits of the Dead", "Tree Medicine Tree Magic", "Secret Medicines from your Garden – Plants for Healing, Spirituality, and Magic", "Scottish Herbs and Fairy Lore", "A Druid's Herbal for the Sacred Earth Year" and other volumes.