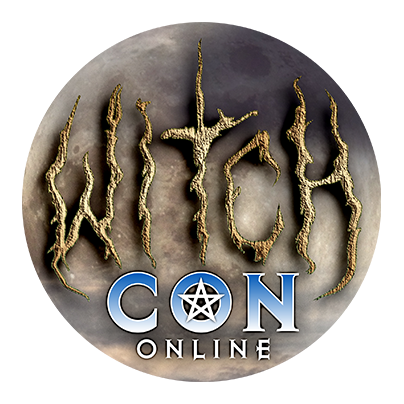 Bring the Magic to You!
February 16 to 18, 2024, join the world's largest livestream magical conference, featuring over 100 Witches and Conjurers from across the globe! Attend your favorite classes live, then watch all sessions on-demand whenever you like!
Witchcraft is for the Outcasts
Sunday, February 18

at

4:45 pm

in The Mars Chamber

Join Witch and Priestess Treguna Halliwell, a fellow and lifetime Outcast, as you engage in an immersive discussion about the dangers of herd mentality within Modern Witchcraft and how to combat it while finding your Tribe.

In today's social media-influenced society, many Witches face discrimination, cancel culture, oppression, exclusion, isolation, and more. Why do we see this? Who does it come from? How do we recover? How do we put an end to it? So many modern Witches do not have what many old-school Witches had: Elders and Tribes. From the beginning, we had to live in the Hedge, the outskirts of society and civilization. Many of us never left the Hedges.

Expect this class to challenge you by Being C.U.N.T.:
Being Confronted. Witchcraft has always made its serious practitioners face themselves—even the darkest aspects—before they could confront darker spirits.

Being Uncomfortable. Witchcraft was never meant to make one comfortable. It has always challenged and induced growth, even when one may not feel ready.

Being Non-conforming. Witchcraft is an immensely solitary Craft/Religion. When outside the Covenstead, Grove, Circle, or Tradition you are in ... you are left to your own devices and must answer to the Triple-S: Self, Spirits, and Shadows.

Being Taken. Witchcraft takes a Witch. It claims one's soul. Once you have truly embraced Witchcraft, there is no turning back. It isn't to be tried because it's cool, hip, the thing the in-crowd is doing, or even because you're trying to escape your past religious beliefs.

There is more to Witchcraft than the glitter-bottled glamour that many use to make it look appealing, fun, and harmless. By Being C.U.N.T. you can embrace your inner Outcast. Within, find the Tribe that uplifts you and find the strength to combat herd mentality and the incessant cancel culture within Modern Witchcraft today.