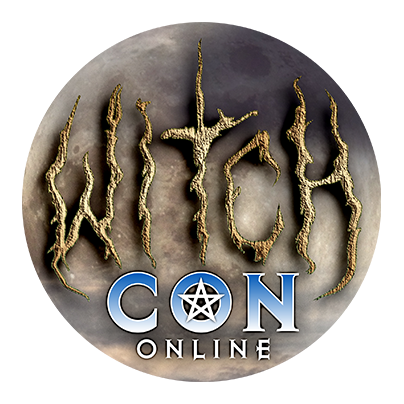 Bring the Magic to You!
February 16 to 18, 2024, join the world's largest livestream magical conference, featuring over 100 Witches and Conjurers from across the globe! Attend your favorite classes live, then watch all sessions on-demand whenever you like!
Mummies of the Steppe: the Ice Maiden and the Witches of Subeshi
Sunday, February 18

at

8:15 pm

in The Venus Parlor

The year is 500 BCE, and you are riding with a herd of a hundred horses and people to the land of the deer stones: the holy burial grounds of your nomadic tribe. You have an important role on this journey, one that gives you no joy: to tend and protect the lifeless body of your Priestess until she can be ceremonially buried in the undying lands. Her life force waned over the last many moons, causing the tribe to worry if she would be able to go on fulfilling her sacred duties. She waved away concern, pricking her skin with protective tattoos and burning healing incense to help her with the pain. But a few months ago, you watched as she fell from her horse...and nothing will ever be the same...

Join Priestess Yeshe Matthews for a deep dig into the histories, myths, and controversies around the Siberian Ice Maiden, also known as the Princess of Ukok, and the Tarim Basin mummies known as the Witches of Subeshi. In the 5th-3rd centuries BCE, the ritual burials of these people were important enough that they were given offerings, sacrifices, and ritual tools to carry into the afterlife. But theirs is a complex story, fraught with ethical questions around their origins, the manner in which they were excavated and studied, and the ways in which they have challenged presumptions about the historical record. In this class we will cover:
the Princess of Ukok, found in the Altai, well-preserved with her numerous animal tattoos

the misfortunes that befell the archaeologists who dug her up and transported her to their lab

the Tarim Basin mummies found in the Xinjiang province of China, including the "Witches of Subeshi" buried in tall, conical hats

the use of cannabis as a ritual substance and medicine in the ancient world

the grave goods found with these unique burials

how DNA testing revealed surprises about these individuals that challenged historical narratives

At the end of the class, we will have a discussion in the Chat around the ethics of disrupting graves, necromancy with ancient beings in the museum setting, and how studying these burials might help us think differently about our own end-of-life plans.