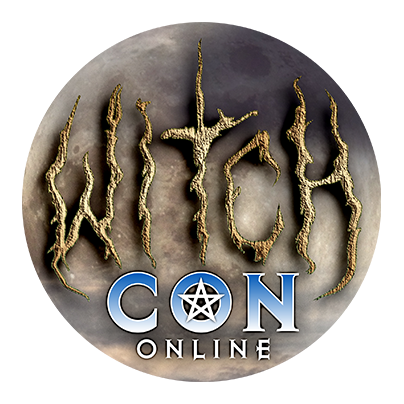 Bring the Magic to You!
March 5 to 7, 2021, join the largest online magical conference in the world, featuring over a hundred Witches and Conjurers coming to you by livestream video from across the globe!
Leave One For The Devil: Crossroads Magick and Myth
A Livestream Class with Taren S
Sunday, March 7

at

6:45 pm

in The Mars Chamber

Join Taren S., a southern conjuring Witch, for an entertaining and educational tour of the history of crossroads and the magick you can find there. Crossroads are the place where the world of man and the realm of spirit meet. Therefore, they belong to everyone and no one. In folk magic and mythology, crossroads may represent a location "between the worlds" and, as such, a site where Spirits can be contacted and other worldly events will take place.

Class Highlights:
Magickal History of Crossroads
Global Lore
Gods & Goddess of the Crossroads
Examples of Magickal Spells Used in Crossroads
Crossroads Mastery Spell
Ultimately, the symbolic meaning of crossroads deals with choice, consequence, making a selection about the direction in which we want to go (both physically and philosophically). Furthermore, standing at the center of a crossroads speaks of being poised in a position of pure potential. Suspended upon a vortex of power – and that begs the question "in what direction shall I navigate that power?"
Class Notes:
Grandma's story about leaving offering for luck.
In many cultures, the crossroads are associated with the practice of witchcraft and sorcery as well as with a number of entities including Hecate, Mercury, Ellegua, Ganesh, Papa Legba, St. Peter, and The Devil. Also known as the Black Man, the Devil at the Crossroads is not the Adversary mentioned in the Christian Bible but rather a helpful spirit that became conflated with Satan.
Primitive South American cultures such as Aztec, Mayan, and some southern North American Indian tribes used crossroads as a place of sacrifice. Alters, or totem-like poles would be erected at these locations to indicate hallowed ground.
Early Europeans used to bury criminals and suicide victims at crossroads with the thought that when their spirit rose from the dead, they would be confused and return from whence they came and leave the living undisturbed by their presence.
Crossroads are often situated on top of natural ley lines which are intersections of high energetic vibrations from the earth and its atmosphere. These high voltage spots are often blamed for car accidents at intersections.
Perhaps these ley lands attracted witches as it is reputed they would secretly meet at crossroads to conduct coven work. Then again, maybe the witch association came from Hekate (Hecate), the Greek goddess of sorcery, who was said to appear at earthly crossroads with baying wolf-hounds at her side.
Hermes, son of Zeus, was also reputed to hang out at crossroads. In fact, statues called herms were erected at crossroads as Hermes represented one of the gods of travel (particularly commerce/trade roads) to the Greek
Dreaming of crossroads may be symbolic of confusion, and not being able to see our way clear of a solution.