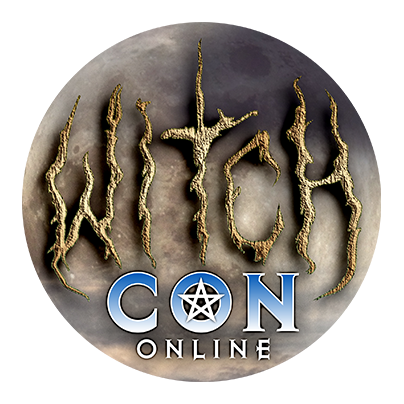 Bring the Magic to You!
February 16 to 18, 2024, join the world's largest livestream magical conference, featuring over 100 Witches and Conjurers from across the globe! Attend your favorite classes live, then watch all sessions on-demand whenever you like!
Spirit Work with the Fae and the Otherworld
Sunday, February 18

at

6:45 pm

in The Saturn Library

In this workshop with Tamara Von Forslun, dubbed "The Witch of Oz" by Raymond Buckland, and the Matriarch of one of the oldest lines of Traditional Cornish Witchcraft, The Clan of Boskednan, will share methods of Spirit Flight found in the Folk Witchcraft of Boskednan:
The ecstatic experience of learning to 'Stand Between the Worlds' and interact magically as a Witch with spirits, ancestors, animal spirits, plant spirits, the Shining Ones, and the Ancient Ones.

Tamara will explain the methods of traveling in Spirit Form and the leaving of one's body on a magical journey to the Realm of Spirit that is the Otherworld.

She will also explain some of the oldest forms of magic on the planet as practiced by the Australian Aboriginals and their method of Singing to the Spirits at certain times of the year, such as the lunar or solar times of magic.

She will also explain the complex deities of Traditional Witchcraft known as the Ancient Ones, with whom we honor and work in comparison to the worship found in other traditions.

Tamara will share methods of Spirit Flight that have been part of her tradition for hundreds of years.

She will share Meeting with a Familiar Spirit and the importance of Ritual Construction and how to be Properly Prepared and Consecrated in order to be ready for the magic of working with the Spirits and the Fae. Learn how they teach and guide us to understand the magical and healing properties of the spirits found in plants, rocks, shells, and other manifestations of nature, including specific times when certain magic is most potent and easy to work with.

Tamara will explain how to Learn the Land as Australian Aboriginal Witches and Shamans do and listen to the songs of the Plant Spirits,

She will close this class by showing you how to Abjure and how to Banish unwanted or unwelcome entities and how to sense the signs of their being around you.

In closing, Tamara will offer a Blessing and, if time permitting, questions and answers.