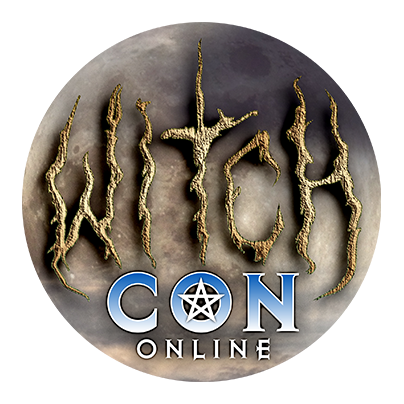 Bring the Magic to You!
February 16 to 18, 2024, join the world's largest livestream magical conference, featuring over 100 Witches and Conjurers from across the globe! Attend your favorite classes live, then watch all sessions on-demand whenever you like!
Tamara Von Forslun
Sunday, February 18

at

6:45 pm

in The Saturn Library
Bio for Tamara Von Forslun
Tamara Von Forslun, dubbed "The Witch of Oz" in the early 1980s by renowned Witch and author Raymond Buckland, has been involved in the study of Witchcraft since 1970 and has been teaching Wicca and Witchcraft for over 50 years. She is considered one of the world's respected Pagan and Witch Elders and is the Founder and Creator of Australia's first legal Neo-Pagan Church, "The Church of Wicca" (Australia, August 1981), Arch Priestess of the Aquarian Tabernacle Church in Australia (1991). Traditional Initiated Witch Coven of Draconis (1970). An Alexandrian High Priestess (1978); High Priestess Elder of the Clan of Boskednan International since (1978); Ordained High Priestess of the Fellowship of Isis by Lady Olivia and Lord Lawrence Durdin-Robertson (1981); Accepted as Elder of the Grey Council of Wizards & Sages (2019). International Award-winning Author and Lecturer, Teacher, Naturopath & Herbalist, Traditional Witchcraft Ritualist; Oracle High Priestess; Wiccan Marriage and Funeral Celebrant.
BOOKS BY TAMARA VON FORSLUN:
- Complete Teachings of Wicca Book One - The Seeker
- Complete Teachings of Wicca Book Two - The Witch
- The Witches Coven - Tools and Activities
- Tarot Mysteries of Thoth - Initiation and Inner Alchemy
- The Little Witchling - Bella Donna
- Oracles of the Divine Feminine - Goddess of 10,000 Names
- Pagan and Witch Elders of the World - Past and Present
- Solitary Wicca - Complete Guide for the Solitary Wiccan and Witch
- Encyclopedia of the Divine Feminine - Goddess of 10,000 Names
- Encyclopedia of the Divine Masculine - God of 10,000 Names
- Gods and Goddess of the Ancient World - Colouring Book
- Lost magic of Cornwall - Witchcraft of Boskednan
DOCUMENTARIES:
- Supernatural Influences
- The Occult Experience
- Witches Downunder
GUEST FESTIVAL APPEARANCES:
- Bucklands Museum of Witchcraft
- Witchlab
- NOLA Festival New Orleans
- World Peace London
- Starlight
- PSG 2019
- Peace on Earth Day
- Rites of Spring CoW
- Spring Mysteries ATC
- Earth Alignment Day
TELEVISION GUEST APPEARANCES:
- Mike Walsh Show
- The Midday Show
- Early Morning Show
- Ray Martin Show
- Mike Willesee Show
- Today Tonight
- Radio Appearances:
- Triple M
- Circle Sanctuary
- Lunatic Mondays
- Spirit Talk Australia Radio
- Int. Pagan Music Association Awards
- ATC International Awards
- Iowa Pagan Radio
MAGAZINE – NEWSPAPER FRONT COVER:
- Women's Day
- Women's Weekly
- Spirit Earth Magazine
- New Idea
- Witchcraft Magazine
- Insight Magazine
- Greenpeace
- Sea Shepherd
PROMOTED ON:
- Abebooks
- Amazon.com 4.5 stars
- Angus & Robertson
- ATC Worldwide
- Audible
- Azure House
- Baker and Taylor (wholesale)
- Barnes and Noble 4.5 stars
- Bookmad
- Booktopia
- Bowker
- Hex Stores
- Buckland Museum
- Dymock's 5 stars
- Ebay
- Fish
- Gardners
- Google 5 stars
- Ibooks
- Ingram Spark (w/s) 4.5 stars
- Kobo
- Omen Stores
- Overdrive
- Scribd
- Thriftbooks
- Witchlab
Visit Tamara Von Forslun online at tamaravonforslun.com