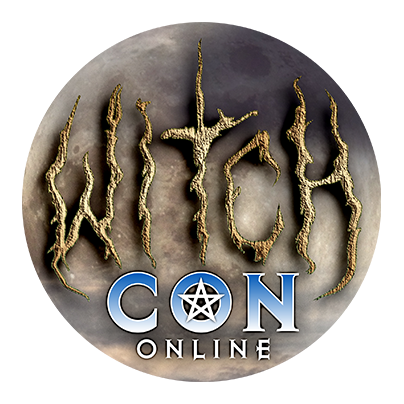 Bring the Magic to You!
March 5 to 7, 2021, join the largest online magical conference in the world, featuring over a hundred Witches and Conjurers coming to you by livestream video from across the globe!
Bewitching the Tarot: Crafting Magic from Your Tarot Readings
Sunday, March 7

at

12:15 pm

in The Moon Garden

As a tool of divination, Tarot can offer invaluable information for guidance, clarity and direction. But as a magical seeker how do you take what you glean from a reading and turn it into an empowered action?

In this workshop you will explore the creative power of Tarot as a guiding tool for crafting magical spells and ceremonies. In a sense, this workshop is the "next-step" to any good reading. Within the Tarot is a gorgeous structure that gives clues, directions, and indicators on how you can work magic to create change.

Here are a few clues coded within the Tarot's structure for working magic:
Elemental systems: Earth, Air, Water, Fire
Tools for magic and action: Wand, Sword, Cup, Coin
Gestures including movements, postures and actions (Ex. Magician turns hand up toward sky and down toward the ground.)
Colors, objects, seasons, etc.
Bewitching the Tarot is a dynamic approach to divination. You'll discover ways to imbue your reading practice with empowered action, rather than static reading.
Class Highlights:
Fundamentals of all magical work
Three Powers of Oracles
Spreads and layouts that inspire action

You'll leave this workshop with an arsenal of ideas for your tool kit.

Note: this workshop isn't specially about incorporating Tarot cards in your spell-work, rather, it is about crafting magic based on what you learn from your reading.