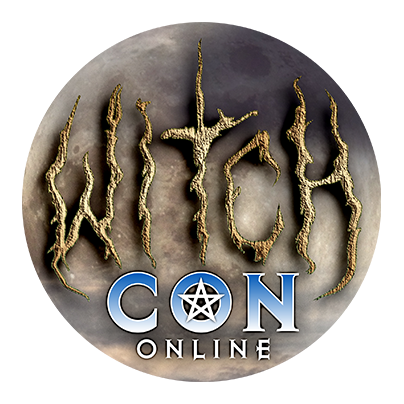 Bring the Magic to You!
February 16 to 18, 2024, join the world's largest livestream magical conference, featuring over 100 Witches and Conjurers from across the globe! Attend your favorite classes live, then watch all sessions on-demand whenever you like!
Empathy and Shadow Magick
Sunday, February 18

at

8:15 pm

in The Moon Garden

Empaths are those who not only absorb emotional energy from others, but also have a desire to create positive change as a result. Although everyone has empathic capabilities, as this is part of evolutionary biology, some of us have these senses constantly turned on "high."

For Empaths who are drawn to Witchcraft and the arts of magick, we have a remarkable ability—if not a moral requirement—to utilize our gifts for the greater good. This process begins with ourselves.

Magickal work is a daily process. Coupled with high levels of empathy, the magick of the Empath is a unique approach to our daily creative experiences. This workshop will explore the intersection of empathy and magick.

More specifically, shadow magick in its various forms can fuel a Witchy Empath's entire worldview and spiritual practice. This course will explore the ins and outs of shadow magick, particularly how this work applies to Empaths. We will explore the meanings and interpretations of these terms, and learn how we, as Empaths, can healthfully integrate shadow-work with our unique emotional sensitivities.