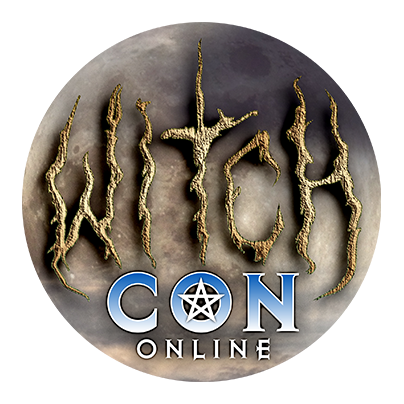 Bring the Magic to You!
March 5 to 7, 2021, join the largest online magical conference in the world, featuring over a hundred Witches and Conjurers coming to you by livestream video from across the globe!
Kitchen Witchcraft and Magical Food
Sunday, March 7

at

9:00 am

in The Venus Parlor

Pull up a chair, have a cup of coffee, sit back and take a glimpse into the world of Kitchen Witchcraft. Working magic with everyday items, household herbs and spices and ingredients from your kitchen cupboards. No fancy, expensive tools or complicated ceremonies, kitchen witchcraft is about working with whatever you have to hand. That includes creating magical tools from store cupboard items and working magic from your kitchen table. Finding ingredients in your garden, on the sidewalk and in the local supermarket then working your magic with them. It also stretches out into your back yard, working with the items that Mother Nature provides you for free, from leaves and pebbles to herbs, plants and trees. The natural world opens up a huge magical store cupboard for you to dip into. You can work magic into your everyday life without too much trouble. Whilst you are vacuuming visualise the vacuum picking up all the negative energies, whilst you are doing the dusting visualise the duster wiping away any negative vibes. Use incense sticks to waft around your house to bring positive and happy energies into each room. Rachel Patterson works a lot with herbs and in her cooking because they taste delicious but also in her magical workings. She loves to create witch bottles and spell pouches in particular, also adding herbs to her candle magic, magic powders and poppets. But you can also work that magic when you cook. If you are making a sauce or soup as you stir it deosil (clockwise) put positive energy into the pan. As you chop vegetables use that chopping action to let go and release any anger or frustration, visualisation whilst whisking and mixing can also be used to bring people together after an argument. And then of course…the magic of food. Food is magical, not just because of the amazing tastes, flavours and aromas but also for the magical properties it holds. The magic starts with the choice of food to use. It can be added in whilst you are preparing and cooking then the magic unfolds as people enjoy your food. Dishes can be created for specific intents, moon phases, and rituals, to celebrate sabbats or just to bring the magic into your family meal. Many food ingredients can also be used very successfully in magical workings in the form of offerings, medicine pouches, witch bottles and poppets. Your empty pickle jar, the seasonings you add to a meal and the peanut butter jar with the last scrapings can all be utilised in magical workings. We all know that chicken soup heals the soul and makes people feel well when they have been poorly and it is not just a myth, use the magic of herbs to bring healing to your cooking. Throw in a pinch of saffron to bring strength, make lavender cookies to bring peace and harmony, add a pinch of cinnamon to bring about love, and mustard if you need a bit of fertility magic. In this workshop you'll discover all this and more!