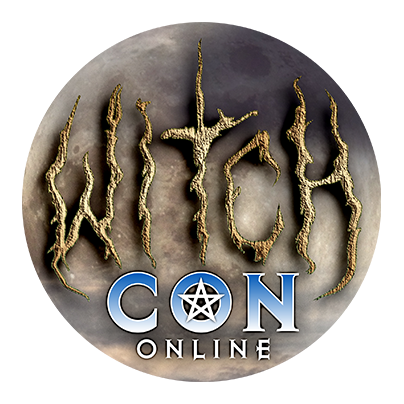 Bring the Magic to You!
February 18 to 20, 2022, join the largest online magical conference in the world, featuring nearly a hundred Witches and Conjurers coming to you by livestream video from across the globe!
Ceremonial Magic: Understanding and Praxis of the Grimoires
A Livestream Class with Poppa Capp
Sunday, February 20

at

1:45 pm

in The Sun Solarium

Ceremonial Magic is a tradition that encompasses a wide scope of ritualistic operations and understandings, which find their source in the magical texts that have been passed to us from the depths of antiquity. These texts, the grimoires, are the heart of Ceremonial Magic, and thus it has come to be called the "Grimoiric Tradition" by many modern practitioners.

In this class, Poppa will help establish an understanding of the textual lineage and history of the tradition with a timeline of grimoires, magical writings, and occultists. We will discuss some of the most important texts of the tradition, such as the Greater and Lesser Keys of Solomon, Agrippa's Four Books of Occult Philosophy, the Heptameron, the Arbatel, the Sacred Magic of Abramelin, and the Magus.

We will then move into the conceptual and theoretical aspects of ritual magic, discussing perquisite techniques and magical axioms which will be essential to incorporate while moving forward in your esoteric practice as a whole. You will gain a powerful understanding of many of the mental aspects of the grimoiric tradition.

The material components of ritual are often seen as a major barrier to practicing ceremonial magic and delving into grimoiric operations. In this class, you will discover accessible methods of acquiring, constructing, and/or producing the physical materials necessary for theurgic and goetic operations. Poppa will discuss the qualities and importance of the sacred space, explain the many ceremonial tools and garbs as well as their applications, and introduce the necessity of creating and maintaining a personal ritual binder and/or journal.

To wrap up the class, you will be presented with a walkthrough of some of the most important ritual aspects which should be incorporated, and receive a practical and structured outline of theurgic and goetic operation.

In this class you will learn: • The historical foundation of the grimoires and the important texts of the tradition. • The theoretical knowledge to develop your understanding of magical operation as a whole. • How to acquire or construct a sacred space and ritual materials for ceremonial magic. • A practical walkthrough and structured outline of theurgic and goetic operation.

Be prepared for a jam-packed class intended to bring anyone from little-to-no grimoiric knowledge or experience to truly being able to make sense of the ancient texts and begin their ceremonial magic journey!