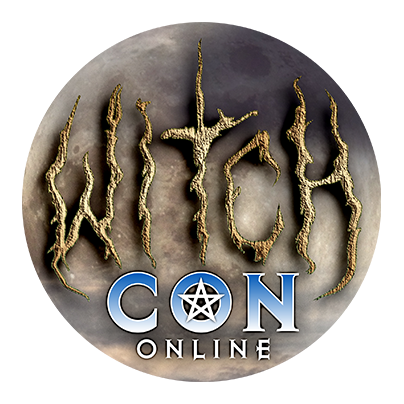 Bring the Magic to You!
February 16 to 18, 2024, join the world's largest livestream magical conference, featuring over 100 Witches and Conjurers from across the globe! Attend your favorite classes live, then watch all sessions on-demand whenever you like!
A Conversation with Laurie Cabot
Sat

at

6:45 pm

in The Venus Parlor

Join Salem's Official Witch, Laurie Cabot, in a conversation with longtime friend Christian Day as she shares majickal memories and enchanting anecdotes from her nearly seventy-five years as a practicing Witch. Laurie is a pioneer in the modern Witchcraft movement. As a teacher, author, and activist, she was one of the first to inform the public about who and what Witches are and what they believe and practice through many appearances on radio and television.

Through this spellbinding conversation, Laurie will reveal:
Her psychic experiences as a young girl and early discovery of Witchcraft.

Her time as the lead dancer in the Latin Quarter nightclub, where she employed the magic of glamour as part of her alluring presence.

Moving to Salem and Opening the first Witch shop in America.

Creating her courses in Witchcraft as a Science and becoming the first public Witch to lecture at a number of universities, including Salem State University, where she was an official member of the faculty, Wellesley College, Rutgers University, Harvard University, and even Oxford University in England.

Being named The Official Witch of Salem by then Governor Michael Dukakis in 1978.

Major media appearances on shows like Oprah, Donahue, and Joan Rivers and how she dealt with the naysayers.

Writing her multiple books like Power of the Witch, Love Magic, and Laurie Cabot's Book of Shadows.

Founding the first Witchcraft church in Salem and her continued work as Reverend Mother of the Cabot-Kent Hermetic Temple.

Where she sees the practice of Witchcraft evolving in the world and how we can better socialize how people view Witches.

Laurie Cabot has been a practicing Witch nearly all her life and her emphasis on the scientific underpinnings of majick and psychic ability has truly become the gold standard of Witchcraft practice. Her vast body of work has inspired and empowered Witches for generations, and hers is a legacy of pure majick!