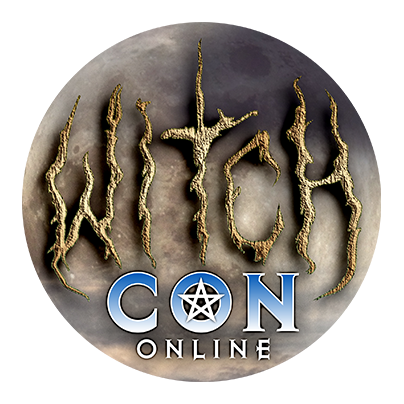 Bring the Magic to You!
February 16 to 18, 2024, join the world's largest livestream magical conference, featuring over 100 Witches and Conjurers from across the globe! Attend your favorite classes live, then watch all sessions on-demand whenever you like!
Calavera Magick: Ancient Mexican Philosophy on Sacrificial Offerings
A Livestream Class with Karla María
Sunday, February 18

at

8:15 pm

in The Saturn Library

Stay calm and
Die and let die.

Hope you're laughing at least a bit! If you aren't, please continue reading, and if you are … welcome!

Join Karla María (Chiknahui Ehecatl) to explore the nine realms of Death, the sacred art of dying, and how to prepare yourself to be a sacred offering so that the process may empower your Magick. The experience of Death is an essential pillar of Magick that lives and works through your altar, your magickal elements, and yourself. Discover how to empower your magick through what the invisible and impalpable nocturnal wind (Yohualliehecatl)

In Mexico, we encounter Gods through Death, and we perceive Death not only in everything that decays but also—and especially—in everything that flourishes. El Nahual (feminine: Nahuala) is the person who learns to carry in himself/herself the four elements that constitute creation, but in order to achieve this, he/she has to defeat each element, and that element is swallowed or devoured in order to be reborn into a new and powerful form. The Nahual has to die and submit him/herself as a sacred offering to the Gods or Energies. He/she takes out the energy point we know as "heart" with an obsidian knife and offers it to the Gods that he/she may be granted a gift from the Gods to transform and heal. And that is what we call Magick! I want to show you the way of Death, "el camino sagrado al Mictlan" and its sacred elements. Karla will introduce you to the elements that will guide you on your journey. What happens next is up to you: live or die. The choice is yours!

In this class, you'll:
learn about the significant number of occurrences of Sacred Sacrifice in Magick through the basics of ancient Mexican philosophy (Toltecayotl)

Learn the use of Death-Magick tools and elements:
1. The Obsidian Smoky Mirror: know thy self and know thy enemies,
2. The Sacred offering of Fire: shamanic dancing and chant for divination
3. Tecpatl: defense and attack in Magick. Magick never comes alone; it is always accompanied by Death.
4. … And Miquiztli: Calavera, or the skull; the consciousness of Magick is ushering in the Death.

Learn to Die: The preparation of the mage/witch/Nahual to conquer Magick on one's way to Mictlan (realm of the dead)

Discover Magick through your own Death in this fascinating exploration of traditional Mexican Magick!
Karla María will see you soon within the black smoky mirror!