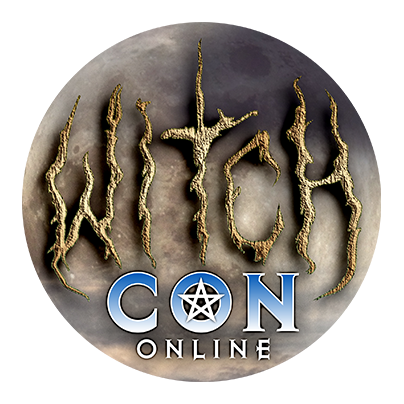 Bring the Magic to You!
February 16 to 18, 2024, join the world's largest livestream magical conference, featuring over 100 Witches and Conjurers from across the globe! Attend your favorite classes live, then watch all sessions on-demand whenever you like!
Journey Beyond the Veil: The Herbal Ally Way™
A Livestream Class with Jim Sayers
Sunday, February 18

at

10:30 am

in The Saturn Library

Join Wortcunning Herbalist Jim Sayers on a Journey Beyond the Veil: The Herbal Ally Way™. The realm of the ancestors, the fae, and the way behind death, often referred to as the other world, is a concept steeped in Celtic philosophy. This belief states that the veil separating our world and this unknown realm is much thinner than we think. All it takes is a slight peek between the threads to view an entirely different perspective of our universe.

Knowledge of the other world is not reserved exclusively for those who have passed away. It can also be accessed by those in the mortal world through the use of certain herbs and plants. The plants we will discuss in class are not just chosen for their medicinal properties but also for their spiritual significance. It is believed that these plants contain the essence of the Otherworld. When used in combination, they act as a bridge between the two worlds, allowing practitioners to experience and understand life from the perspective of their ancestor's spirits.

Come learn the secrets of the Otherworld and develop a unique personal relationship with this hidden realm. Join Jim to explore:
The history of the Celtic Otherworld-The Celts believed that a mysterious Otherworld exists in parallel to our own. In this Otherworld, things flow differently than in our own—from energy to time— creating a space of deeply charged magic.

Ancestor tending-Through healing work with your ancestors, you can gain insight into your own life, allowing yourself the space for inner growth and exploration into this deeper world of magic.

How to clear "ghosts" and attachments

Rituals appropriate for Beltane and Samhain when the veil is said to be at its thinnest-connecting the two worlds together like never before. During this time, you can use ceremony to bring balance to your life and explore more deeply into the Otherworld.

Traditional herblore for magic & consciousness expansion-Certain plants and herbs can be used for divination, inner growth, and connecting with the energy of the Otherworld.

The story of the Sidhe

A meditation to meet your Otherworld guide and Herbal Ally—so you can better understand this realm and access dreams and visions from it.