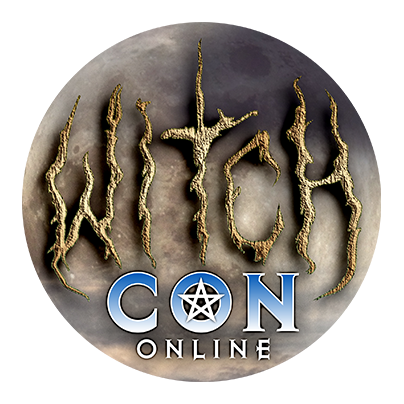 Bring the Magic to You!
February 16 to 18, 2024, join the world's largest livestream magical conference, featuring over 100 Witches and Conjurers from across the globe! Attend your favorite classes live, then watch all sessions on-demand whenever you like!
Gardens for the Dead: Ghosts, Graveyards, Gods, and Goddesses
Sat

at

1:45 pm

in The Saturn Library

Create, craft, and cultivate a garden to use as a magickal tool! Gardens for the Dead (Ghosts, Gods, Goddesses, and Graveyards) are both outdoor and indoor gardens (cemmetarium) for ancestor worship and veneration, grief and loss, spirit communication and necromancy, offerings to underworld and chthonic deities, and for underworld deity worship.

In this workshop, we will cover:
A brief history of gothic and cemetery gardening (rooted in Spiritualism and the Victorian Era)

Underworld and Chthonic deities from around the world

Flowers, herbs, and other plants that are associated with death, dying, the dead, graveyard, spirits, and deities

The "gothic" plants with black flowers and dark foliage

Design elements and features of outdoor Gardens for the Dead

Design elements and features of indoor Gardens for the Dead (Cemmetariums)

How to incorporate graveyard magick and graveyard dirt into your gardens

How to harvest and use the plants you grow in these Gardens for the Dead for magick and witchcraft

Suggested spellwork/ritual when creating these gardens

Christina will also share some pictures of her poison, cemetery, and gothic gardens for inspiration!