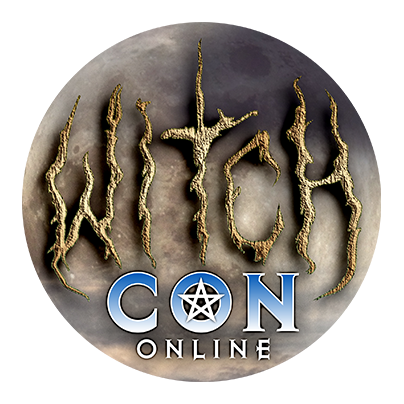 Bring the Magic to You!
February 16 to 18, 2024, join the world's largest livestream magical conference, featuring over 100 Witches and Conjurers from across the globe! Attend your favorite classes live, then watch all sessions on-demand whenever you like!
Christina Wilke-Burbach
Sat

at

1:45 pm

in The Saturn Library
Sun

at

1:45 pm

in in the Virtual Vendorium
Bio for Christina Wilke‑Burbach
Christina Wilke-Burbach, PhD is the host of the podcast Garden Goth, a Master Gardener, Herbalist, Level 2 Certified Aromatherapist, Gardening Instructor, Botanical Artist, Project Chair of the Indoor Gardens at the world-renowned John Michael Kohler Arts Center, Member of the American Botanical Council, and Member of the American Herbalist Guild. She specializes in Poison Gardens, Heirloom Gardening, Gothic Gardening, Graveyard Gardening, Carnivorous Plants, and Gardening for the Dead. She is a Transpersonal and Spiritual Psychologist, a practicing witch with a deep reverence for the green world, a poisoner, psychopomp, psychic, occultist, and a High Priestess in Training with Wiccan Family Temple. She works exclusively with chthonic and Underworld Deities from many paths and pantheons (including Greek, Celtic, Norse, and Egyptian). Her ministry and craft focus on death and dying, guiding souls to the otherworld and Summerland, facilitating communication and messages between the dead and the living as a medium, faery magick, leading seances, receiving and facilitating messages from deities as an oracle, facilitating death rites, funerals, helping people with their death wishes and death plans, writing obituaries, green burials, and funeral flower arrangements. Christina has over 25 years of higher education and experience in psychology, spirituality, magick, the occult, and metaphysics. She is located in the Midwest. Her business is Mind, Soul, and Self LLC. She has a PhD in Health Psychology, a Master's Degree in Clinical Psychology, a bachelor's degree in psychology, a bachelor's degree in cultural anthropology, and a minor in Sociology. She is trained in Transpersonal Psychology, having studied with Stan Grof MD, PhD-the founder of the field. She is a Reiki Master Teacher, Ordained Minister, an Archetypal Astrologer, an Awakening Your Light Body Graduate, and a Psychic. She is a published author and award-winning researcher, and holistic healthcare provider. She was an instructor at the Institute for Intuitive Arts and Sciences in Madison, WI. She strongly believes in empowering others to heal themselves. She specializes in Transpersonal Psychology, Spiritual Awakenings, Spiritual Emergencies, Shadow Work, Psychic Development, Intuitive Readings, and Personal Growth for the Modern Mystic. Her podcast, Garden Goth, is a 3-segment show inspired by the Victorian era and the rise of Spiritualism, Seances, and the Occult. Segment 1 (Memento Vivere) focuses on living a big, bold life. Segment 2 (Memento Mori) explores the darker, less understood, taboo side of life/death. Segment 3 focuses on gardening, plants, and sustainability. Stay tuned for the release of her upcoming Garden Goth Oracle Deck and the beginning of her Cemetery Gardening Club!
Visit Christina Wilke‑Burbach online at linktr.ee/christina.wilke.burbach