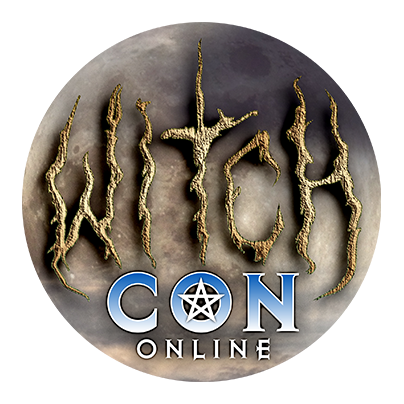 Bring the Magic to You!
February 16 to 18, 2024, join the world's largest livestream magical conference, featuring over 100 Witches and Conjurers from across the globe! Attend your favorite classes live, then watch all sessions on-demand whenever you like!
Using Ritual Style and Technique to Empower Your Magick
Sat

at

1:45 pm

in The Venus Parlor

Ritual style and technique is defining the elements of personal style in your rituals—the way you dress, your makeup and scent, your body language and other movements, your voice, and your energy projection. These components are not just pageantry or decoration. They actually impact your magic!
DRESS: Learn how to find your best look for ritual and dress to make a magical statement! Should you wear robes or regular clothes? Are robes your thing, or will "ordinary" attire suit the setting? Does your body type impact what you wear? Will your hear by flowing or tied up? Even those who work "skyclad" (in the nude) may want to consider their choices of body paint, jewelry, and even permanent tattoos.

MAKEUP AND SCENT: Your choices in makeup and scent are potent methods for ritual activation! Will you be "au naturel" or will you be painting your face up? Will you wear perfumes or will you consider the powers of essential oils for bringing the correct planetary and astrological aspects that they convey?

BODY LANGUAGE AND MOVEMENT: How you move within the magic circle can also determine the mood and the magic! Different movements may be appropriate depending on the rituals involved. Will you be slow and sultry, staid and sacred, or fast and furious while invoking the Gods? What gestures will empower your rituals and when are they appropriate?

THE VOICE: There are a variety of techniques for voice projection and how to apply them in the magic circle. When speaking words of power or barbarous words, how you choose to project your voice and its volume and tone can significantly determine the power that is raised. There are times when a whisper can call a hurricane and a bellowing chant can calm those same winds!

Discover how all of these components work together to create your own sense of personal style in ritual and how, in turn, it affects your magick!