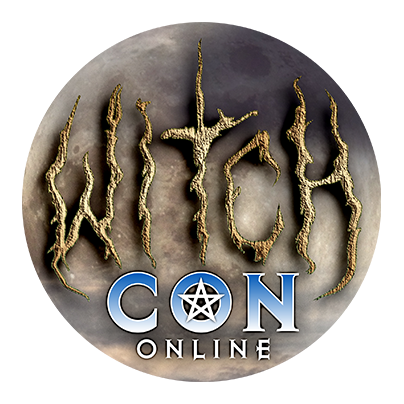 Bring the Magic to You!
March 3 to 5, 2023, join the world's largest livestream magical conference, featuring nearly 100 Witches and Conjurers on live video from across the globe! Watch classes live and then rewatch on-demand as often as you like!
Bree Bella Cabot
Sat

at

4:45 pm

in The Sun Solarium
Bio for Bree Bella Cabot
Rev. Bree Bella Cabot, was born and raised on the South Shore of Massachusetts. Bree's heritage is primarily of Irish, Italian, English, and Portuguese descent with a Maternal Majick lineage. She has been actively practicing Majick herself since 2005. In 2007, she completed her 1st and 2nd Degrees in the Cabot Tradition of Witchcraft. In 2010, Bree furthered her Majickal education and completed her 3rd Degree. Shortly after, she was Initiated as a High Priestess and an Ordained Reverend in the Cabot Kent Hermetic Temple (CKHT).
Bree is currently the youngest Elder in the Cabot Tradition and CKHT Temple, which was an honor bestowed upon her in December of 2011. Later that same year, Bree received her certification as a Teacher in the Cabot Tradition. In addition to these accomplishments, she is certified in Psychic Tarot, Reiki I, and is a member of the Black Hat Society. In 2012, Bree received the highest honor in the CKHT and received the "Above and Beyond the Call of Duty" Award. Within the Cabot Tradition, Bree is a well-known and recognized healer. She has been practicing various forms of energy healing since childhood.
Bree wears many hats within the Cabot Tradition and the CKHT Temple. She currently is one of the co-teachers with Laurie Cabot for Witchcraft I: Witchcraft as a Science, is a publisher for the CKHT Quarterly Newsletter, a member of the Temple Membership Committee, the Temple Event Manager, the Website and Social Media Manager, and the Tradition's Canadian Ambassador.
Bree currently resides with her husband Philip (a 2nd Degree Cabot Priest) and their Black cat Salem about 30 minutes south of Boston. In what spare time she has, she enjoys quality time with friends/ family, relaxing, traveling, and dancing.
Visit Bree Bella Cabot online at facebook.com/bree.cabot