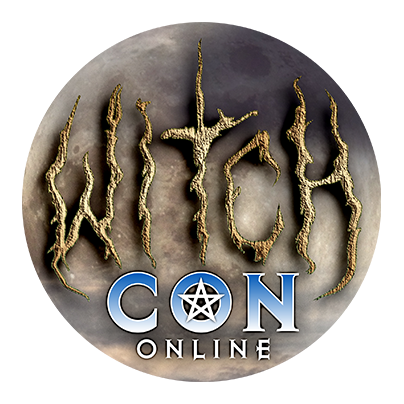 Bring the Magic to You!
March 5 to 7, 2021, join the largest online magical conference in the world, featuring over a hundred Witches and Conjurers coming to you by livestream video from across the globe!
Four Rituals That Will Change Your Life
Sunday, March 7

at

12:15 pm

in The Mars Chamber

The art of magic is the art of transformation. Many books and blogs out there today will offer you ceremonies and rituals that generate fast, short-term results such as securing a new home, finding a job, summoning a lover, or manifesting some other type of external goal.

But there is a deeper way of magic, the way of changing one's own outlook, presence, and personal manner of being, effectively shedding the psychological and conditioned habits that keep returning us again and again to the same problems, dynamics, and dramas. In order to create such a change, it will take one complete year of dedicated magic. There are no shortcuts to lasting change, but rather a series of steps that provide durable, positive results that can be seen, felt, and experienced.

In this fun, liberating class Yeshe will share four transformational rituals that she has developed and used successfully over the past 20 years to create positive change in her own life and with her students and clients. These ceremonies are performed on the Equinoxes and Solstices to call forth the courage, the proper mindset, and the personal empowerment you will need in order to change yourself, and your life.

In this series of four rituals, you will examine and interact with your ancestral legacy, employ the power of your senses to help you immerse in your desired outcomes, call upon your unique protector and helper spirits to walk with you and remind you of your purpose, and incubate the new you that is emerging so that in one year's time there will be a lasting and noticeable change in your life.

As a bonus, for those who attend this class at WitchCon, Yeshe will then facilitate four follow-up video conferences at the Equinoxes and Solstices with those who choose to undertake this series of ceremonies, free of charge! This way, you will have an opportunity to check in about what you are experiencing and learning as you follow the ritual protocol.

This class is designed especially to support those who have been through a challenging time of loss, those who have recently gone through a life-changing event like a break-up, physical location change, or career shift, and those who have a particular streak of bad luck or difficulty that they would like to bring to an end.