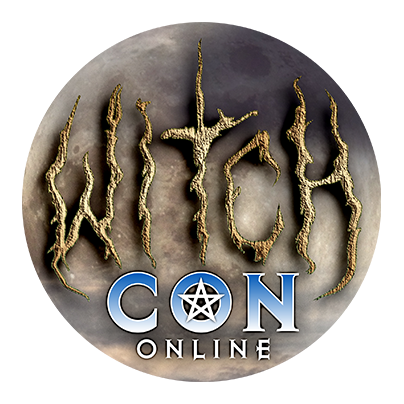 Bring the Magic to You!
February 16 to 18, 2024, join the world's largest livestream magical conference, featuring over 100 Witches and Conjurers from across the globe! Attend your favorite classes live, then watch all sessions on-demand whenever you like!
The Tantric Magic of Bengal
Sat

at

9:00 am

in The Moon Garden

Join Tantric practitioner Swastik Banerjee as he casts back the veil of mystery that shrouds the ancient practices of Tantric magic, revealing secrets rarely shown to those outside of the families and orders that keep them. Learn the basics of Tantra and how to integrate its magic into your personal practices. You are not required to worship or work with Kali or other deities as the methods of Tantra are universal.

India is a land that has preserved many of her ancient ways. There are several diverse cultures throughout this ancient nation that are steeped in mystery and lore dating back thousands of years, but of all of them, the land of Bengal is perhaps known more than any other for its deep magic—known as "tantra," and the area has been a hub of such practices for centuries. Many in the Western world mistake Tantra for a collection of obscure sexual rites. However, while sex can be found in magical practices worldwide, Tantra itself is an entire system of magic used for a myriad of purposes for which sex is but a facet. Tantra finds its origins in Eastern India and has been described by many as the "Bengali Black Magic." In the land of Bengal, there is a saying that Shakti-Tantra—a powerful magic of the Goddess—was born. Over time, the practices and beliefs of other cultures crept into the region, and Bengal's approach to magic became increasingly more syncretic, blending into more diverse forms of magic. Some of these ways are secret and are rarely revealed to the public, with most practices preserved among families and spiritual lineages. Such techniques of power are passed orally from one yogini to the next.

The class will cover the following topics:
An introduction to Tantra

A 'beeja mantra' shall be given to aid in verbally accessing power

An understanding of the forces that Tantric practitioners work with

Some basic rituals to begin your journey

A selection of magical herbs used in the arts

Several magic spells to use for healing and protection

Guidance for exploring Tantra further

Swastik Banerjee has been immersed in the magic and mystery of his native India from childhood. Let him share these venerable practices in this captivating introduction to the ancient magic of Tantra!