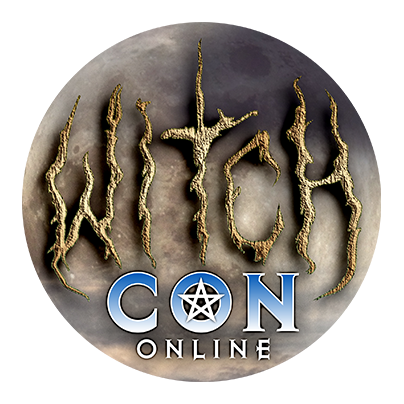 Bring the Magic to You!
March 3 to 5, 2023, join the world's largest livestream magical conference, featuring nearly 100 Witches and Conjurers on live video from across the globe! Watch classes live and then rewatch on-demand as often as you like!
Roadside Revelations: Listening to the Word of the Street - Gifts, Glyphs, and Genii Locorum
A Livestream Class with John Corvus
Sat

at

3:15 pm

in The Mars Chamber

Every day people interact with the world around them in so many ways. Some believe that it is largely a one-way transmission with Humanity leading any further discussion.

Have you ever seen something "odd", interesting, and/or out of place during the walk between here and there? It could be as subtle as a coin on the sidewalk, or a stronger statement, like a labeled brick in a forest. It could be something strangely left for you on your windowsill or doorstep by a seen or unseen animal. Might even be the synchronicity of an advertisement answering what you were thinking at the time. Sounds like someone is trying to communicate with you - are you fully listening?

Things like these stay in the back of your mind, and (hopefully) remind you about the encounter. Picking things up is a start, but what then? Are you cleaning, cleansing, and harmonizing these gifts? Are leaving offerings in return?

Welcome to the basics of #Street_Crafts, using the much older skills of awareness, cadging, and vaticination; to add magic, dedication, and focus to your modern journey. So whether you are merely interested in the esoteric, starting on a path, or exploring a deeper sense of your craft; see if this adaptive & intuitive medium can add more connection and conveyance to your expanded world, and your daily life.

Participants are suggested to have the following supplies: a small bowl of salt; a bottle of hand sanitizer, or rubbing alcohol ("Consumable" alcohol is also an option); two small dishes or bowls, small candle/tea light, three coins (possibly a penny, a quarter, and a dollar coin - found preferred, but any pocket/purse/sack/piggy bank change will do); three small stones, something you like the feel of (whether found or bought - a favorite crystal, odd bauble - something with a story in it); paper, pen/pencil; and a snack.