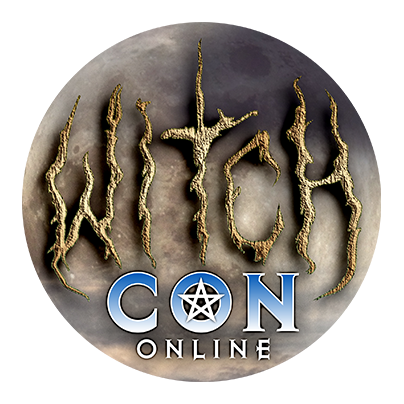 Bring the Magic to You!
February 16 to 18, 2024, join the world's largest livestream magical conference, featuring over 100 Witches and Conjurers from across the globe! Attend your favorite classes live, then watch all sessions on-demand whenever you like!
Starr RavenHawk
Sunday, February 18

at

3:15 pm

in The Mars Chamber
Bio for Starr RavenHawk
Starr Ravenhawk is a Trini-Canadian transplant who fell in love with the magickal arts at a young age. She began as a High Magician and later became a practicing Witch within many forms and traditions of WitchCraft—Spellcasting, Healing, Folk Magicks, Obeah, and much more.
Starr is a Reverend, High Priestess, Certified Adult and Youth mental health Counselor, Theologist, and much more, with over 35 years of experience. She has lectured at Universities and Colleges in New York and New Jersey on the subject of WitchCraft. She is also the founder and Creatress of the degreed Witchcraft program at WFT Academy Of Pagan Studies, the first Witch School in New York City since 2005.
Starr founded the NYC Wiccan Family Temple in 2007, the first Witch Temple to ordain its Priest and Priestesses to be licensed Ordained Reverends since 2012. She has been organizing and serving the New York City Pagan Community since the 1990s, sharing her many passions regarding the Craft, providing lectures, workshops, rituals, celebrations, and festivals.
Starr is the founded the Annual WitchsFest USA – A Pagan St. Faire in New York City in 2012 and it's still going strong both in-person at Astor Place and online. She currently resides in New York City and travels Nationally and internationally, giving lectures on WitchCraft and its many practices. She is creatress of the Journey To the Realm of the Underworld Mysteries—designed to be a therapeutically magickal regressive journey for each person. She is the CEO of CharmedByStarr.com, an online store specializing in handcrafted, hand-designed items for individuals with decerning taste.
Keep evolving. FREE YOUR MIND, EDUCATE IT, AND THE REST WILL FOLLOW! https://www.wftacademyofpaganstudies.org https://www.wiccanfamilytemple.org https://www.witchsfestusa.org https://charmedbystarr.com On MERCARI: https://www.mercari.com/u/330917744/ WORKSHOPS ON GUMROAD: https://nycfirstwitchschool.gumroad.com https://witchsfestusa2022.gumroad.com
Visit Starr RavenHawk online at charmedbystarr.com