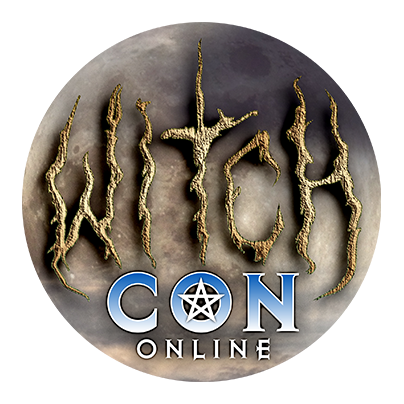 Bring the Magic to You!
March 5 to 7, 2021, join the largest online magical conference in the world, featuring over a hundred Witches and Conjurers coming to you by livestream video from across the globe!
Starr Casas
Bio for Starr Casas
Raised in the Southern culture of the Deep South Starr holds onto the values of her ancestors. She is a traditional Conjure woman with FOUR living generations of workers and 2 generations that have passed on. For over 40 years, veteran Rootworker Starr Casas, has been helping folks through her ancestral heritage of Old Style Conjure works from South of the Mason Dixie line. She is the best-selling author of THE CONJURE WORKBOOK VOL. 1: WORKING THE ROOT published through Pendraig Publishing and Old Style Conjure and Divination Conjure published through Red Wheel Weiser. She is also the author of many bestselling self-published titles on Old Style Conjure such as Working With the Bible & , Roots Herbs and More. Mama Starr is also a teacher and offers hands on teaching to folks; contact her for more information or check out the events calendar.
Conjure work is now getting the respect that it deserves everyone understands how important Hoodoo, Rootwork or Conjure work really is. Through other ethical workers and the unarguable successes that clients have experienced. A few experienced and hereditary workers have stepped forward to usher the new generation into the powerful conjure work of the American South. It is my hope that this small site will add something useful to the Hoodoo community. ~ Mama Starr
Mama Starr is a old style Rootworker or Conjure Doctor and my Rootwork or Conjure work, as some call the work, it shows in her teachings and the books she writes. Mama Starr decided not to add a title to her name but her clients gave her the name Mama Starr. Mama Starr is an honor and a show of respect. Mama Starr tries to live in away where she honors her ancestors and the clients that comes to her for help. Some workers pick a title for themselves. Some of the titles used in conjure work are, Conjure Doctor, Root Doctor, Rootworker, Professor, Conjurer or just plain Hoodoo. In days gone by most of the workers were either called a Root Doctor, Conjure Doctor, or a Conjurer.
The term root doctor has a lot to do with the ole saying, "He will put the 'roots' on you," meaning you will be crossed up, jinxed, or hoodooed. Roots are also one of the main staples of a Conjure doctor or any Rootworker. Roots are often added to conjure works, spiritual baths and washes. I believe that the root itself holds power. Mama Starr's Experience and Services Over the years clients have come to her for many different types of Rootwork. Some of the works she has done are removing crossed conditions, setting conjure vigils, spiritual foot washing, Jinx removing, money work, and honey jars. Over the last 40 years I have done all types of conjure work, but some of my favorites are making my conjure oils, removing jinxed and crossed conditions, setting conjure vigil candles, and teaching. Check out the Credentials page for more information about Mama Starr's teachers and happy customers.
You can find out more of what Mama Starr offers at the Old Style Conjure Store check out the store for Mama's Conjure books, private consultations, homemade hoodoo products and more. Mama Starr offers opportunities for Learning Conjure. If you are interested in learning rootwork, conjure or hoodoo, she also offers courses on different conjure works along with the Conjure Academy. You can take the mini course and learn a variety of conjure work from a seasoned worker who was raised South of the Mason Dixon line.
Mama Starr is business partners with Hoodoo Sen Moise and together they own Conjure New Orleans at 907 Bourbon Street, New Orleans, LA in the wonderful French Quarter. Classes are given once a month at the store.
Visit Starr Casas online at oldstyleconjure.com/