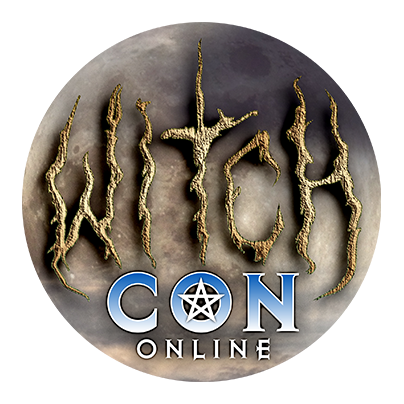 Bring the Magic to You!
February 16 to 18, 2024, join the world's largest livestream magical conference, featuring over 100 Witches and Conjurers from across the globe! Attend your favorite classes live, then watch all sessions on-demand whenever you like!
Sallie Ann Glassman
Sunday, February 18

at

1:45 pm

in The Venus Parlor
Bio for Sallie Ann Glassman
Sallie Ann Glassman was born in 1954 of Jewish-Ukrainian heritage.
An alumna of the New Orleans Art Institute, Ms. Glassman is an award-winning artist whose work has been exhibited in one-woman and group shows that have received significant critical reviews in local newspapers and international art magazines. She is represented in New Orleans with ongoing exhibitions of her paintings and assemblage art altars at Barrister's gallery, The New Orleans Art Center, and The New Orleans Healing Center. She has created numerous altar installations, as well as a permanent altar installation for the Louisiana State Cultural Museum in Baton Rouge and, most recently, an altar for Marie Laveau in the Cultural Exchange Pavilion at the 2019 New Orleans Jazz and Heritage Festival. She had the first one-woman show at Barrister's Gallery in post-Katrina New Orleans.
Ms. Glassman was the founder of The New Orleans Hope and Heritage Project, whose vision was to help rebuild New Orleans after Hurricane Katrina, person to person, neighborhood by neighborhood, and to reinvent what community means to the citizens of the city. Hope and heritage morphed into The Sunday Salon, which produced three projects: 17 Cultural videos (currently located at www.neworleanshealingcenter.org), a committee to advise the City Council on a sustainable energy policy, and The New Orleans Healing Center, of which Sallie Ann is co-founder and co-chairman of the Board of Directors. She founded The Annual Anba Dlo Halloween Festival and the New Orleans Sacred Music Festival.
Ms. Glassman has been practicing Vodou in New Orleans since 1976. She is the owner of the Island of Salvation Botanica, a store and gallery specializing in Vodoun religious supplies, medicinal and magical herbs, and Haitian and local artworks. She has been a serious yoga practitioner since the age of 16 and was the founder of the Kali Lodge of the Ordo Templi Orientis in the 1980s. Sallie traveled to Haiti in November 1995 to undergo the week-long Couche initiation. During the initiation, Ms. Glassman was ordained as a Manbo Asogwe, or Priestess of Vodou, and is one of the few white Americans to have been ordained via the traditional Haitian initiation. Glassman founded La Source Ancienne Ounfo in New Orleans, where she presides over weekly Vodoun ceremonies.
Ms. Glassman is the author of Vodou Visions, published by Random House in May 2000, with the second edition published in 2007 and now in its third printing, which has received acclaim from Vodou practitioners around the world. She is the co-creator and artist for The New Orleans Voodoo Tarot, published by Destiny/Inner Traditions. She is the illustrator of The Enochian Tarot, published by Llewellyn.
As a Manbo, Ms. Glassman has led her neighborhood in annual community Vodou rituals to fight crime and to ask for protection from hurricanes. She performs annual public ceremonies for St. John's Eve on Bayou St. John and at the International Hotel.
Visit Sallie Ann Glassman online at islandofsalvationbotanica.com