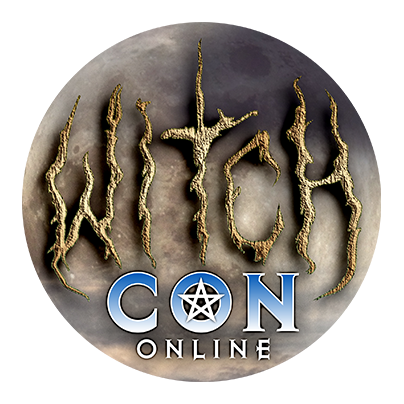 Bring the Magic to You!
March 5 to 7, 2021, join the largest online magical conference in the world, featuring over a hundred Witches and Conjurers coming to you by livestream video from across the globe!
Phyllis Curott
Sat

at

1:45 pm

in The Mercury Atrium
Sat

at

3:15 pm

in in the Virtual Vendorium
Bio for Phyllis Curott
Phyllis Curott is a spiritual pioneer and one of America's first out Witches. She was the first to merge Wicca and core shamanism, founding a new tradition, The Temple of Ara, nearly 40 years ago. As an attorney she handled groundbreaking cases establishing the legal rights of Witches and Pagans. Phyllis is also the author of 4 internationally best selling books that have made Witchcraft accessible to the world and helped make it the fastest growing spirituality in America.
Her lifetime of courageous activism was honored in 2014 when Phyllis was inducted into the Martin Luther King, Jr. Collegium of Clergy and Scholars. She received the Kindred Spirit 2020 Personality of the Year Award and the 2018 Service to Humanity Award from the One Spirit Interfaith Seminary and was named one of the Ten Gutsiest Women of the Year by Jane Magazine. Phyllis was the only Wiccan Trustee of the Parliament of the World's Religions and was elected Vice Chair of the 2015 Parliament, creating the historic Inaugural Women's Assembly and drafting the Declaration for the Dignity and Human Rights of Women adopted by the 2015 Parliament. New York Magazine has called her teaching on Witchcraft the culture's "next big idea" and Time Magazine has published her as one of America's leading thinkers. She teaches internationally and online and her Youtube series, What Is Wicca? has more than 2,000,000 views. Phyllis's most recent projects include Awaken the Witch Within, an online course produced by Hay House, and The Witches' Wisdom Tarot, HHUK, release date October 27, 2020. Phyllis received her B.A. in Philosophy from Brown University and her J.D. from New York University Law School. She is adjunct faculty at the California Institute of Integral Studies, teaches regularly at One Spirit Seminary and other international institutions and conferences, and serves on the Advisory Board of Cherry Hill Seminary. She does a limited number of private consultations and readings, and has offered them for free to those who lost their jobs during the Covid-19. She's currently working on her next book.
Visit Phyllis Curott online at phylliscurott.com