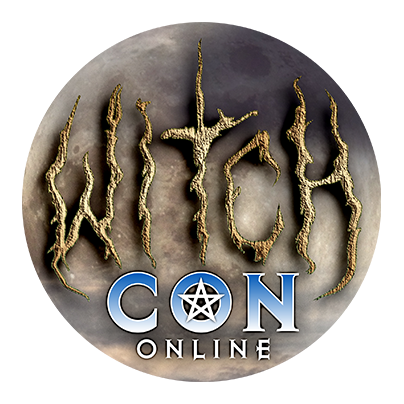 Bring the Magic to You!
March 5 to 7, 2021, join the largest online magical conference in the world, featuring over a hundred Witches and Conjurers coming to you by livestream video from across the globe!
Mulysa Mayhem
Sunday, March 7

at

4:45 pm

in The Venus Parlor
Bio for Mulysa Mayhem
Mulysa Mayhem has been involved in the occult community since 1989; a former "Witch of Salem", an ordained High Priestess in several lines of British Traditional Witchcraft as well as High Priestess of the Gwyddonaid via the NYC Welsh Tradition, Hekatean priestess-devotee and OTO initiate. She owns Good Mojo Tattoos in Beverly, MA - the North Shore's largest tattoo studio & the first (and currently only) Witch owned and operated studio in the Salem area. Mulysa has been tattooing since 1990 and has been giving her presentation on magickal tattooing since 1996 around the United States for various magickal & esoteric organizations, events, as well as several educational institutions. She's been featured in international publications such as Italy's "Tattoo Planet" and Britain's "Body Art" journal and in domestic publications, "Skin & Ink", "Savage", "International Tattoo Art", "Sassy" & "Tattoo", most recently interviewed for the online magazine "Boston Voyager" and in "BEHUTET" a Thelemic journal. She's been interviewed on CNN, NECN, the Travel Channel, the History Channel, Discovery and WCVB TV Boston's "Chronicle" in 1992 for the Salem Witchcraft Tercentenary. She is one of the creators of the original Salem Witch Village attraction, the first attraction in Salem's history to address & educate visitors about the existence of real, modern day Witchcraft and she is one of the original member priestesses of Salem's Traditionalist Covens of New England (TCONE) organization. She has been a guest on Coast to Coast AM radio with George Noory, Hex Education with Christian Day and Brian Cain, Thelema Coast to Coast with John Crow and many other various stations/shows discussing topics related to modern witchcraft and tattooing. She is a published writer with pieces in various journals and magazines as well as a contributor to "Beauty and Strength: Proceedings of the Sixth Biennial National Ordo Templi Orientis Conference (Notocon)" and she is currently working on two books.
She makes her home in Beverly, MA, next to protected water conservation lands and horse farms, in a quiet neighborhood of old trees, with a friendly murder of crows, her beloved conjuring husband, beautiful son, 2 spoiled cats and far too many books and art supplies that should be owned by any one human. She is the 9x great-granddaughter of Sarah Wildes of Topsfield, MA one of the women executed in Salem in 1692, who was indeed a "wild" woman of her time but not a proven "witch".
Visit Mulysa Mayhem online at goodmojotattoos.com