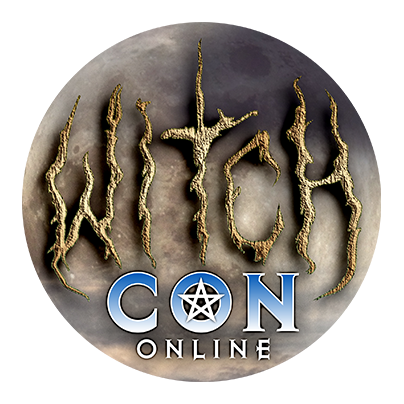 Bring the Magic to You!
February 16 to 18, 2024, join the world's largest livestream magical conference, featuring over 100 Witches and Conjurers from across the globe! Attend your favorite classes live, then watch all sessions on-demand whenever you like!
Cultivating a Relationship with the Gods of Greece
Sat

at

9:00 am

in The Jupiter Conservatory

Many of us learned of the mighty Gods of Greece from the mythology books and tales we read and heard going back to our earliest childhoods, making the Pantheon one of the most well-known in the Western world. What many do not know, however, is that the traditions, practices, and devotion to the ancient Gods of Greece have survived to this day and continue to flourish in contemporary Greek society. Join Hellenistic practitioner Spiros Parashis, who will be streaming to WitchCon Online from the island of Zakynthos in the Ionian Sea, as you discover the still-relevant and modern legacy of the Greek gods of old!

Building a relationship with the Gods is paramount to traditional Greek practitioners, as is maintaining that relationship once it is established. There are festivals and holy days held that draw deeply from Greek culture and are open to all who wish to participate. Festival leaders share cultural methods passed down through countless generations of Greek people and are both devotional and magical. Sacred space is always created, there is always an offering, and there is always an agreement made between devotees and the Gods, where both sides benefit.

Spiros will discuss the various Greek traditions to honor their Gods and will share and teach formulas, methods, and other techniques to build and maintain a relationship with the Gods and enhance your personal practices.

In this Class, You Will Learn:
Creating and blessing a sacred ritual space to commune with the Greek Gods.

How to petition the Greek Gods for help, including the types of offerings required, the contracts and agreements made, and which Gods are appropriate to address specific needs.

The festivals and holy days still honored today and how you might incorporate these rites into your practices.

Like other islands, such as Ireland, the Isle of Man, and Crete, where culture is often more shielded from radical religious changes, Zakynthos has maintained many of the folkloric practices and Gods of old. Spiros Parashis was raised in those rich traditions and has been immersed in Hellenistic practices for decades. Let his experience and wisdom guide you into a powerful relationship with the Greek Gods!