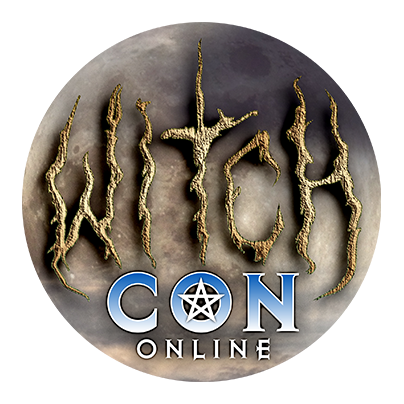 Bring the Magic to You!
March 5 to 7, 2021, join the largest online magical conference in the world, featuring over a hundred Witches and Conjurers coming to you by livestream video from across the globe!
British Isles Folk Magick Tradition
Sat

at

4:45 pm

in The Jupiter Conservatory

Explore the legacy of folk magick from Britain! The traditional folk magick of the British Isles influenced Gardner's Wicca and Cochrane's Traditional Witchcraft. The common people of Britain, Cornwall, Ireland, Scotland, Wales, and Brittany practiced their magickal arte and craft right up to the 1940s. This includes spells, herbal healing, protective magick, holiday celebrations, and working with entities. Aldag wrote about many of these praxes in her book Common Magick: Origins and Practices of British Folk Magick, available from Llewellyn Worldwide. These rites are genuinely older, and can be tremendous fun!

Class Highlights:
Explore some common folk magick items and artifacts, with a few suggestions about how to make or gather your own objects
Go overprotective or apotropaic talismans, objects, and sigils, and how you can do this at home
Create an herbal concoction or two
A discussion and possibly a demonstration of "beating the bounds", an older ritual protective rite, which was co-opted by Christianity and still practiced in Britain and New England today
A quick discussion of folk plays and their use in avatar deities
British Isles folk magick can be used in conjunction with Wicca, Asatru, or traditional witchcraft. You'll be given some websites and YouTube channels for you to look up some of the traditional folk customs on your own. These folk traditions were practiced for hundreds of years, and are practical and relevant for current times. And they're also lots of fun!